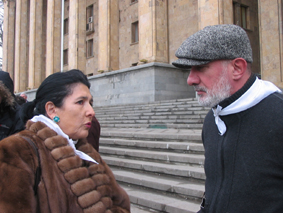 Talks between the opposition and the government scheduled for today are off, as the opposition accuses the government of stonewalling in negotiations and readies for a new protest on February 15.
(more)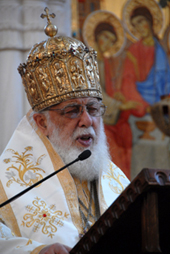 Catholicos-Patriarch of All Georgia Ilia II met with his hundreds of godchildren on February 8, weeks after he baptized them at Sameba Cathedral as part of a campaign to highlight Georgia's perceived demographic plight.
(more)
One school's teachers are on strike in Georgia's second city of Kutaisi, after saying they've waited months for the government utilities vouchers the promised to them during the recent presidential campaign.
(more)