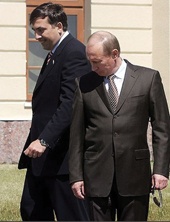 Two days after instructing his government to increase links with Georgia's separatist regions, Russian President Vladimir Putin began moves on April 18 to lift a longstanding blanket trade embargo on Georgia.
(more)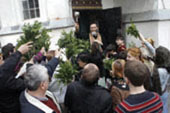 Yesterday Georgia celebrated Palm Sunday, the beginning of Holy Week, attending church services clutching symbolic willow branches.
(more)
Georgia is launching a vaccination campaign which it hopes will reach over a million people, as part of the World Health Organization's European Immunization Week from April 21–27.
(more)