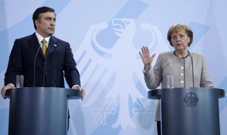 German Chancellor Angela Merkel said yesterday that Georgia will need to make progress with its separatist conflicts before it can fulfill its hopes of NATO membership.
(more)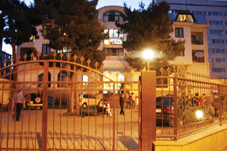 National television station Mze TV is ending its news broadcasts and may shut down altogether, station management said yesterday.
(more)
This week, police pushed out hundreds of unlicensed street vendors from a central market in Tbilisi, after months of tolerating a range of petty lawbreaking.
The end to the lenience, said vendors, shopkeepers and others affected by the crackdowns, has a simple explanation: the election campaigns are over.
(more)
Gazprom confirms plans for pipeline to Abkhazia.
(more)