Mayor's Office and Ivanishvili Take Swipes at Each Other
By Gvantsa Gabekhadze
Tuesday, November 29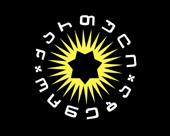 Claim and counterclaim continue to be fired between the government and opposition businessman-turned-politician Bidzina Ivanishvili. Two statements were released recently - one from Ivanishvili's press service on November 28 and another on the same day from the Tbilisi mayor's office. Ivanishvili claims that the Public Registry Agency did not register the public movement called the Georgian Dream, financed by the billionaire. At the same time, the mayor's office says that a certain worker was "dismissed from an association run by Ivanishvili's Cartu Group due to political motivations" after the man in question met the Tbilisi Mayor, Gigi Ugulava.
As Ivanishvili's press service stated, they appealed to the Public Registry Agency on November 24 for the registration of the public movement and had done all needed procedures. The registration should have be concluded the same day, however, the process was extended for no reason for this or for some violations of the rules governing registration procedures thus, 'this is more a sign of carrying out pressure on political opponents and violations of the law," the press service, said.
After an hour of the release of the statement, it was confirmed that the Georgian Dream movement had in fact been registered as a public movement.
The same day, the Tbilisi mayor's office made a statement regarding the dismissal of one of the employees of an association owned by Ivanishvili. This person, Zaza Khukhua, was dismissed after the Tbilisi Mayor Gigi Ugulava visited the person at home as part of the programme "Plan the Tbilisi Budget with the Tbilisi Mayor." The statement from the mayor's office reads that "Tbilisi Mayor, Gigi Ugulava is sorry that due to his visit to the house of Zaza Khukhua, the latter was dismissed from his job." It is written in the statement that Khukhua worked in one of the companies owned by Ivanishvili.
The mayor's office condemned the dismissal and mentioned that "Tbilisi Mayor, Gigi Ugulava has already met with the affected person and consoled him." At the same time, Ugulava, has started talking about the "dismissal of people based on political motivations" and mentioned that "such behaviour is outside humane standards" and that "each job and each Georgian families' welfare is very important for the Tbilisi mayor's office."
Ivanishvili's press service then hit back saying that Khukhua did not need "condolence or support" at all, as he had not been dismissed. Moreover, the press service accused the Tbilisi mayor of cynicism and the spreading of false information. "We confirm that Zaza Khukhua was the employee of Association ATU and participated in the construction process of the Opera Theatre," the press service stated. Khukhua worked as a hired worker from 5 May of 2011 but for one month already no one has seen him at the job, "however his official contract has not been suspended and he is still the employee of ATU."
As analyst, Ramaz Sakvarelidze states, both the opposition and the government should take responsibility for the level of enmity and false claims. "Such situation is reminiscent of the Soviet period and the last 20 years. This is what is called a lack of democratic values, it is due to the fact that Georgia has not lived a democratic way of life." As the analyst states, past experience reminds us that the government if it is defeated by the opposition would disappear from political arena completely and that "this is the reason why all governments in Georgia have a life and death struggle with the opposition."