Fitch Upgrades TBC Bank to 'BB-'
Wednesday, June 27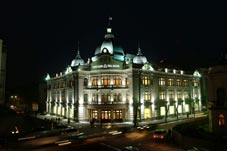 On June 21, 2012, Fitch Ratings upgraded TBC Bank's Long-term Issuer Default Rating (IDR), to 'BB-' from 'B+', with a Stable Outlook. The upgrade was driven by the bank's increased standalone strength. At the same time, the agency has upgraded the bank's Viability Rating (VR) to 'bb-' from 'b+'.
According to Fitch, the upgrade of TBC Bank's VR reflects the bank's high levels of capital and liquidity. The agency also considers that there have been significant positive improvements in the quality of governance and risk management.
"In light of TBC Bank's strong performance, we are very pleased to receive this recent upgrade from Fitch," commented TBC Bank's CEO, Vakhtang Butskhrikidze. "It is a reflection of our ongoing commitment to maintain a strong financial profile in today's challenging financial environment."
A list of rating actions:
– Long-term Foreign Currency IDR: upgraded to 'BB-' from 'B+'; Outlook Stable
– Short-term Foreign Currency IDR: affirmed at 'B'
– Viability Rating: upgraded to 'bb-' from 'b+'
– Support Rating: affirmed at '4'