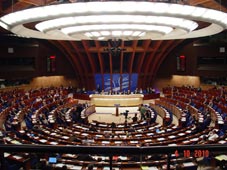 The Parliamentary Assembly of the Council of Europe (PACE) has opened its autumn session and debates on the Russian Federation honoring its various international commitments have been renewed.
(more)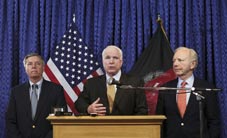 U.S. Senators John McCain (R-AZ), Joe Lieberman (I-CT) and Lindsey Graham (R-SC) today released the following statement on the results of the parliamentary election held in Georgia this week: ...
(more)
"Giorgi Targamadze says Mikheil Saakashvili should leave his post as soon as possible"
(more)