Tbilisi International Film Festival to open on December 2nd
By Salome Modebadze
Friday, November 22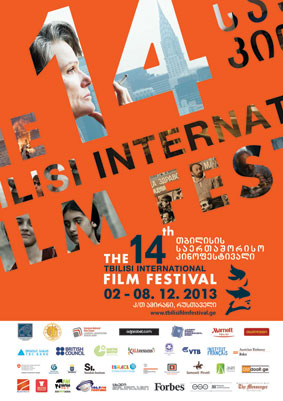 For the 14th time, the Tbilisi International Film Festival (TIFF) will create a festive mood in Tbilisi.
Starting on December 2nd, TIFF will be a forum for the world's most recent and significant art-house films.
For one week, TIFF will offer interesting meetings with famous directors and industry professionals, as well as master classes and conferences aimed at delivering an insider's view of recent international and local art-house cinema.
Ulrich Seidl, Michael Hoffman, Samira Makhmalbaf and Hermann Vaske are among the famous directors who will visit Tbilisi for TIFF.
Three Georgian films of note will be screened during the festival. Opening with Levan Koguashvili's Blind Dates, the festival will screen Archil Kavtaradze's Koma in the International Competition section, while Nana Ekvtimishvili and Simon Gross' In Bloom will be compete in the European Forum.
Discussions after the films remain on the agenda.
Tickets will be available at the box offices of the Amirani and Rustaveli Cinemas from November 30th.
The Messenger
is glad to be the part of TIFF for the second consecutive year as a media partner.