Euphoria is over
By Messenger Staff
Friday, November 29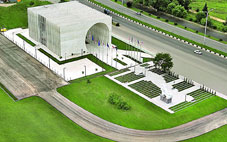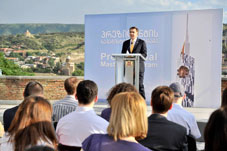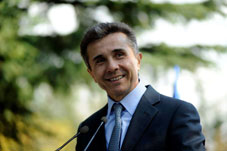 Members of the political opposition as well as analysts have begun to notice some unpleasant features in the current government. It looks like the euphoria around the Georgian Dream coalition, which defeated the United National Movement (UNM) in parliamentary elections last year, is over.
Traditionally Georgians have not been very united. Charismatic leaders have been the only individuals capable of uniting Georgians. The figures who have dominated Georgian politics since the country regained independence in 1991 prove this.
When Presidents Zviad Gamsakhurdia, Eduard Shevardnadze, Mikheil Saakashvili all failed, Georgia united against them.
As the popular saying goes, one Georgian is a chief, two Georgians a government, three Georgians -impossible. The most mobilized oppositional political party in Georgia today is the UNM.
A sense of fear is probably the main reason UNM members have shown such solidarity recently. They know that if they lose their place as the leading oppositional party, they will not only lose political relevance and power, but might even face prison.
As for the ruling government, Bidzina Ivanishvili's resignation was followed by a reshuffle of political figures inside the coalition.
We are not judging and deciding who is right or who is wrong. We will wait for the results. Some high-ranking figures of the Georgian Dream coalition have been removed from the coalition's council, which has halved.
The friction among members of the Georgian Dream coalition has become visible for the public and looks quite unpleasant from the point of view of an ordinary citizen.
The Georgian Dream government has big plans to improve the country's economic and political problems. The public expressed their trust and confidence in the Georgian Dream coalition under Bidzina Ivanishvili's leadership. People want this course to continue moving forward. Politicians should forget their personal ambitions and work for the country's progress.