Agenda for 2014
By Messenger Staff
Tuesday, December 23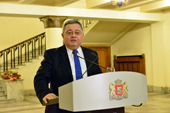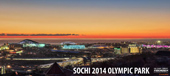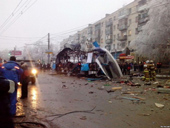 2014 will be important for Georgia. First of all, as the former Prime Minister Bidzina Ivanishvili has promised, 2014 should be a little bit better than 2013, thus showing the positive moves in the country's development. In addition, there are issues like signing the EU association membership document planned for August 2014.
Elections of the local self-governance bodies are very important for the country's domestic policy. This is a crucial issue for Georgia because it completely reshuffles the organizational structure of the country.
Even the parties which comprise the Georgian Dream coalition will try to qualify their members in the self-governance system. The United National Movement (UNM) administration will however try to not only maintain themselves as a major parliamentary opposition, but in certain cases, will attempt to take revenge for the defeat in the parliamentary elections in October 2012. The non-parliamentary opposition will also be rather active, as there will be a chance for them to establish their identity on the political map of Georgia.
2014 will be also important for Georgian constitutionalism. A new constitutional commission has been formed in parliament under the chairmanship of Parliamentary Speaker Davit Usupashvili. The commission is tasked with not only introducing amendments, but also to create a new constitution.
Presumably, this will give push to the parliamentary republic with slight features of regionalism/federalism. However, the adoption of this constitution might face some obstacles which, in certain cases, will be impossible to overcome. It is known that as soon as the new president was elected in Georgia, an amendment came into force in the constitution, establishing ? of MPs votes as the number of votes needed to introduce amendments to the state constitution.
It is worth remembering here that the Georgian Dream could not manage to achieve a constitutional majority when 2/3 of the votes were needed. In figures, this makes 100 votes, whereas ? is 113 votes. Because of this problem, the Georgian Dream coalition could not manage to move the parliament from Kutaisi back to Tbilisi.
Another important event for Georgia in 2014 is the Sochi Olympic Games. It must be admitted that Georgia's former Prime Minister Ivanishvili made a wise decision to publicly announce Georgia's participation in the upcoming Olympic Games, and his government's commitment to assist Russia in establishing appropriate security measures for the safety of the event. Otherwise, if anything happens in Sochi, Moscow would have accused Tbilisi.
This is important, as with weeks to go before the Games kick-off, two deadly terrorist attacks in the Russian city of Volgograd have occurred already.