Election season heats up in Georgia
By Messenger Staff
Tuesday, May 6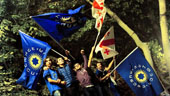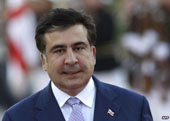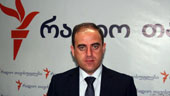 On May 3, the Central Election Commission (CEC) completed the registration of participating entities in the local elections to be held on June 15.
26 political parties and blocks have registered. Despite the solid number of participants, the overall victory of the Georgian Dream coalition is guaranteed, and the former United National Movement (UNM) will preserve its position as the major oppositional force.
The coalition guarantees fair and democratic elections in the country. The opposition however, has made multiple remarks about this issue, citing several GD failures.
Any party that leads the country tries to maintain its position as long as it can, by trying to use all possible means to prolong its term. In fact, some steps that were used by the UNM are sometimes practiced by the current administration.
Of course, the Georgian Dream will not enjoy a repeat of the landslide parliamentary elections it won in 2012, when the Georgian electorate emphatically said "no" to then President Mikheil Saakashvili and his regime. However, the Georgian Dream has been a great disappointment to somecitizens. Because of their inability to affect meaningful change in the country and their failure to create jobs for the unemployed, overwhelming success in the election is far from a guarantee.
Just recently, controversy erupted between the ruling party and the Christian Orthodox Church. This also will diminish the number of supporters the Georgian Dream had. However, it is unlikely that the Georgian Dream will lose the elections, as the party possesses valuable administrative resources and finances, making its overall victory almost guaranteed.
For instance, new elections code established 50%+1 vote barrier for winning the single mandate direct elections, but the opposition could not unite – it is distributed in small segments and this eventually gives great advantage to the Georgian Dream candidates.
There are some interesting moves as well. For instance, the Georgian Dream announced that there will not be people in their voting list that had abandoned the UNM and have recently moved to the Georgian Dream.
Georgian analysts feel that the UNM still has support among society. It has created a strong structure of the party, has some money, and therefore, it will retain the status of the main oppositional force. As for the non-parliamentary opposition, they are divided in small entities and could not manage to unite. The strongest among those is Nino Burjanadze and the parties united around her.
The most crucial will of course be the battle for Tbilisi. A big struggle will take place over Tbilisi mayor's position as well as the key positions in all Tbilisi districts.