Russia violated human rights of Georgian citizens, rules ECHR
By Ana Robakidze
Friday, July 4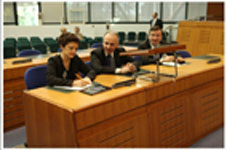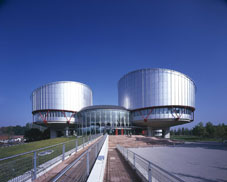 European Court of Human Rights (ECHR) ruled that the arrest, detention and collective expulsion of Georgian nationals from Russia in 2006 were in violation of the European Convention of Human Rights. Georgia filed an inter-state complaint against Russia back in 2007, with regards to the deportation of hundreds of Georgian citizens from the end of September 2006 to the end of January 2007.
The Georgian Government claimed that those measures were reprisals following the arrest of four Russian spy suspects in Tbilisi on September 27, 2006, which marked a climax in the tensions between the two countries.
In the decision announced on July 2, the Grand Chamber of the Court said Russia violated the prohibition of ill-treatment and collective expulsion and the right to liberty and security, the right to judicial review of detention, and the right to an effective remedy, among other violations. It was concluded that Russia implemented a coordinated policy of arrests of Georgian citizens on its territory and that those arrests had been arbitrary.
The Court found no violation of the right to respect for private and family life, no violation of procedural safeguards relating to the expulsion of aliens and no violation of the protection of property and the right to education.
The ECHR verdict was handed over to the Minister of Justice, Tea Tsulukiani. The verdict is final and the Russian side will not be able to appeal it. The Court invited both parties to submit their observations on the matter and notify the Court of any agreement they may reach within 12 months.
Minister Tsulukiani congratulated the victims of Russia's illegal activities from Strasbourg. She said the court was successful in protecting the rights of the victims.
It took ECHR seven years to announce its final decision on the case Georgia vs. Russia. The court held its last session on the case on June 13, 2012 when the process was closed and it took two more years to announce the decision.