Prosecutorís office says Saakashvili spent over 300,000 GEL on cosmetic procedures
By Ana Robakidze
Monday, August 18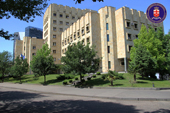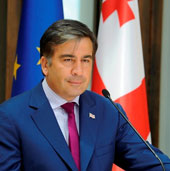 Georgiaís Chief Prosecutorís office revealed official documents to show the approximate amount of state money former President Saakashvili spent on his cosmetic procedures while he was in office. The documents uploaded on Chief Prosecutorís official webpage, show that from 2009-2012, President Saakashvili spent 673, 260 GEL on cosmetic procedures, 399,495 GEL was spent solely by Saakashvili and the remaining amount by his friends and family members. The amount is part of the 8.8 million GEL in budget money the prosecutorís office says the former president embezzled.
The prosecutorís office claims that Saakashvili visited a number of clinics abroad for various cosmetic procedures, including Botox injections and hair removal procedures and all expenses were covered using money taken from the Special State Security Service budget. President Saakashvili denies the charges filed against him. Speaking to the media, he said the investigators have not obtained any reliable evidence so far. Considering the publicís high interest, the Prosecutorís Office decided to reply to Saakashvili by publishing the copies of invoice forms and other related accounting paperwork showing, as investigators claimed, the embezzlement of state funds.
"As for the information that the accused, Mikheil Saakashvili, has commented to the media saying evidence obtained in the investigation is not reliable, we would like to explain that in this criminal case there are a number of incontrovertible pieces of evidence and factual circumstances which confirm the 8,837,461 GEL from the budget of the Special State Protection Service of Georgia was spent on Mikheil Saakashvili and his team membersí personal needs,Ē The Prosecutorís Office stated on August 16th.
Speaking to Rustavi 2 TV, Saakashvili said all the expenditures were made only for the benefit of the country and he had never spent taxpayersí money on cosmetic procedures.
Commenting on the charges filed against the former president, Prime Minister Irakli Gharibashvili said Saakashvili was a shameful president, who lived a luxurious lifestyle, spending tax payersí money.
ďThe era of impunity is over in Georgia, everyone will be held responsible (for crimes) and everyone will stand equal before the lawĒ, the PM said.
The former President has now been placed on the list of wanted fugitives, which means he will be detained as soon as he crosses the Georgian border. However, Saakashvili who has been living in the U.S for several months now, does not plan to return to Georgia anytime soon.