Panjikidze: No obstacle in the AA ratification process
By Ana Robakidze
Friday, August 22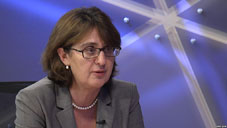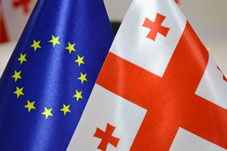 Georgian Foreign Minister, Maia Panjikidze says the fact that only four countries have ratified the Association Agreement (AA) between Georgia and the European Union so far is normal, as a majority of the parliaments have suspended their work for summer holidays.
Speaking to Kronika TV, Panjikidze was asked to clarify the reasons for delaying the AA ratification process with the EU member states.
"I would not say the process is delayed. It has been a bit more than a month past signing the agreement and now it is a period when parliaments are on holiday. Correspondingly, only four countries managed to ratify the agreement so far. I believe the process will go on in other countries and I suppose the absolute majority will ratify it (the AA) by the end of the year," the minister stated.
The government expects another phase of the ratification process to start in September. According to the Ministry of Foreign Affairs, Georgia has been in constant consultations with the EU member states with regard to the ratification process and related technical details. Panjikidze says that all member states agree that the AA has to enter into force for Georgia as soon as possible.
The Foreign Minister believes that suggestions that the criminal investigation process against the former President of Georgia Mikheil Saakashvili, which was negatively accepted by number of EU and U.S politicians, might have a negative impact on the AA ratification process are wrong. "Nothing can hamper the ratification of the AA," Panjikidze stated, adding that Georgia has chosen a very good path and will stay on it.
"There are no obstacles in the relations between Georgia and the EU and there can be none…This is the relationship between a state and an alliance of several states and there can be no impact on this union," the Foreign Minister said.
The AA, including the Deep and Comprehensive Free Trade Agreement (DCFTA) between the EU and Georgia, which was signed on July 27th, has been ratified by Lithuania, Latvia, Bulgaria and Romania so far. The document has to be ratified by all 28 EU member states.