Abkhazian presidential elections will not be recognized internationally
By Ana Robakidze
Wednesday, August 27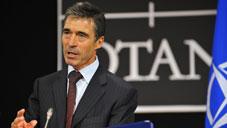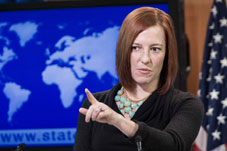 Raul Khajimba, the newly elected de-facto president of Abkhazia break-away region received a congratulation message from Russian President Vladimir Putin. While the international community confirms that the presidential election that took place on August 24th is illegitimate and its results cannot be recognized by the states and international organizations, the Putin administration issued an official statement stating that the Russian President has reaffirmed his readiness for close and joint work to further strengthen friendly Russian-Abkhaz relations.
According the statement, Moscow looks forward to political stability in Abkhazia and hopes Khajimba will solve the country's socioeconomic issues.
"This election does not contribute to a peaceful and lasting settlement of the situation in Georgia. NATO Allies do not recognize the Abkhazia and South Ossetia regions of Georgia as independent states," NATO Secretary General Anders Fogh Rasmussen said in his statement made on August 25th.
NATO refuses to recognize the results of the Abkhazian election and reiterates its full support for the sovereignty and territorial integrity of Georgia within its internationally-recognized borders.
A similar position to NATO was confirmed by the U.S Jen Psaki Spokesperson for the U.S Department of State said on a Monday press conference, that the presidential election in Abkhazia was illegitimate and its outcome will not be acknowledge by Washington.
"Our position on Abkhazia and South Ossetia remain clear: These regions are integral parts of Georgia. We once again urge Russia to fulfill all of its obligations under the 2008 ceasefire agreement, including the withdrawal of its forces to pre-conflict positions, reversal of its recognition of the Georgian regions as independent states, and provision of free access for humanitarian assistance to these regions. We renew our full support for the Geneva international discussions as a means to achieving concrete progress on security and humanitarian issues that continue to impact the communities on the ground in Georgia," Psaki said.
Georgian President, Giorgi Margvelashvili thanked international community for supporting Georgia's territorial integrity and said holding elections will not help Russia to legitimate existing occupation. According to Margvelashvili Russia constantly violates ceasefire agreement, international organizations do not have an access to the break-away region to monitor the situation and Georgian citizens of Abkhazia remain to be victims of ethnic cleansing, and any attempt to legitimate this reality by creating illusion of presence of any element of democratic governance is absolutely outrageous.