The Islamic State and Georgia
By Messenger Staff
Monday, September 29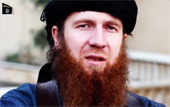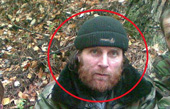 The Islamic State (IS) has created a headache for the world. The group's existence may have affected Georgia as well. Recently, there were two issues discussed in the Georgian media. One are the allegations that Georgia is going to host a training center for Syrian rebels and the second was the death toll of Georgian citizens of Chechen origin (Kists) who are fighting in Syria.
Coalition countries headed by the US and supported by many countries from the Middle East are preparing for a long and exhaustive confrontation with the radical Islamic group. U.S President Barrack Obama is trying to create a coalition, but he understands that fighting against Islamic radicalism may last for many years. Therefore, he looks for wide support.
Georgian Prime Minister Irakli Gharibashvili stated in the U.S that his country would symbolically be present in the coalition; mostly, Tbilisi will assist the coalition on a humanitarian level. Georgian military forces will not take part. The PM denied the possibility of his country's participation in combat activities against IS. However, it has become known that Georgia citizens of Chechen ethnicity who had lived in the Kakheti region of Georgia fight on the IS side. The Kakheti Information Center informs that currently there are around 50 individuals of Chechen origin who left Kakheti to fight in Syria.
On September 25th the news was spread about the death of an 18 year-old Georgian citizen killed in Syria. The U.S included yet another Georgian citizen on their terrorist list – 28 year-old Tarkhan Batirashvili, known as Abu Omar al-Shishani. He comes from Pankisi gorge village. He is a top combat officer in IS.
Kists in Georgia represent a sub-ethnic group of Chechen people and reside on the border between Georgia and Chechnya. According to the information available to Georgian media, there is a special route through which Chechen leaders direct Islamic volunteers to Syria. The number of volunteers fighting for IS is not remarkable, but they are respected by the Islamists because of their high professionalism and military combat abilities.
Among the dangerous extremists is former Georgian citizen Murad Margoshvili. He is known to the U.S State Department as the leader of Chechen fighters in Syria.
Citizens in Pankisi, who mostly are of Kist ethnicity, are against the war in Syria. Some former volunteers returned to Georgia full of frustration and disillusion.
Analysts think that Georgian authorities should pay more attention to youth problems that exist in the Pankisi region to create jobs for them and help them to settle and be involved only in peaceful activities.