Governmentís reserve fund increases
Tuesday, October 7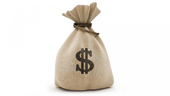 Georgiaís reserve fund will increase with 20 million for 2015 and will be 70 million GEL.
The fund was determined with 50 million GEL earlier. According to the budget project presented to the parliament, it will be 70 million.
The amount of the presidentís reserve fund remains the same which will be 5 million GEL this and next year.
According to the budgetary code, the amount of presidentís and governmentís reserve fund should not be more than 2% of the total number of assignations considered in annual budget.
(IPN)