Jensen says there is a lobby war going on in PACE
By Ana Robakidze
Tuesday, October 14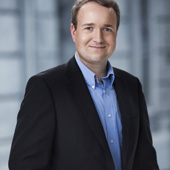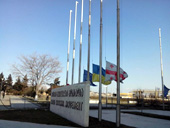 Member of the European Parliamentary Assembly (PACE) Michael Aastrup Jensen says the recent resolution of PACE on the functioning of democratic institutions in Georgia was a result of the United National Movement's (UNM) influence. Speaking to Kviris Palitra, Jensen said he was disappointed as the resolution was adopted in favor of one particular opposition power in Georgia.
"If I were in the Government of Georgia or a Member of the Parliament from the Georgian Dream (GD), I would say that it is a partisan report. Now this is a UNM report," Jensen said in his interview.
Jensen, himself a co-author of the resolution, says the final version of the document did not meet his expectations, neither can it assist Georgia with its democratic transformation. According to the MP the final documents did not meet the report done by the co-reporters. Instead it was modified based on the European People's Party's (EPP) recommendations, which is well known for its unconditional support of the UNM.
"It is not a report of two co-reporters who have been in Georgia many times and have been following the country's development, now it is EPP's report. It's not a helpful report for the Georgian Dream or for the UNM. That is just a partisan report," the MP stated.
Jansen also believes lobbying interests are very strong within PACE members and these interests hamper the truth in the PACE resolutions. The MP says the resolution on Georgia cannot be considered the best example of the PACE members fruitful collaboration. Jansen especially emphasized the negative tone in the conclusion of the resolution.
"The resolution ended on a very negative note. The arrests of UNM members overshadowed all the positive notes and I do not agree with that," Jensen stated in his interview.
The resolution on the functioning of democratic institutions in Georgia was adopted by PACE on October 1. While emphasizing the number of successful democratic reforms in Georgia, it criticized the Georgian government for starting the investigations against former high ranking officials, including former President Mikheil Saakashvili. The resolution spoke about the possible existence of selective justice in Georgia.
"Selective justice is not good. But … no one is above the law. If one has done anything violating the law, he should be kept accountable for it," Jensen said.