Abkhazians to turn down a European future with Georgia
By Ana Robakidze
Wednesday, October 29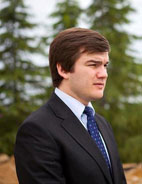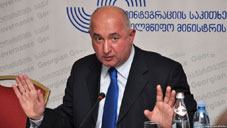 Autonomy within Georgian territory and European prospects is what Georgian Prime Minister Irakli Gharibashvili offers to Abkhazians and S. Ossetians. In his speech, summing up the year he has spent as a head of the government, Gharibashvili addressed the break-away regions and said Georgians want to live together with their Abkhazian and S. Ossetian brothers.
"I am sure our Abkhazian brothers will manage to maintain their culture and language only if they stay together with us, with a Georgia that has European prospects," Gharibashvili said. He emphasized how hard it will be for the regions to try and develop independently.
State Minister for Reconciliation and Civil Equality Paata Zakareishvili believes that it is important to start direct talks with the break-away regions. Speaking to the national broadcaster, the minister said Georgia should not try to offer a detailed plan of the conflict resolution to its break-away regions, instead mutual talks should help the sides to arrange all future steps.
According to Zakareishvili, if Georgia is ready to offer a European-type of autonomy to Abkhazians, it means the country will have to amend its constitution.
"Europe has a very serious understanding of autonomy… I am sure, as soon as the conflict is solved, we will have to amend the constitution," the state minister said.
Georgian experts say Abkhazian's will not accept Gharibashvili's initiative. Expert, Mamuka Areshidze says the PM was well aware that the Abkhazian side would not even consider his proposal, but he still expressed the government's goodwill.
"What Gharibashvili offers to Abkhazians is an alternative to what Moscow tries to offer the region," Areshidze said.
But the Abkhazian side remains firm on its position and is not going to consider Gharibashvili's proposal.
"We do not get tired of repeating that Abkhazia is our historic homeland. We've already built our state. Abkhazian citizens perceive the statements made by the Georgian officials as ironic. We are tired of hearing all the beautiful words about our friendship, they are empty promises. If Georgia signs an agreement on the non-use of force with Abkhazia, this will be the first step toward restoring confidence in Abkhazia," assistant to de facto Abkhazian Foreign Minister, Kan Tania told Frontnews agency.