Is Ivanishvili the real power broker of Georgia?
By Messenger Staff
Monday, December 8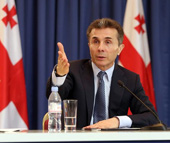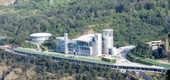 Despite having officially quit politics, former Prime Minister and billionaire Bidzina Ivanishvili is commonly considered by many to be the one actually running the country. Ivanishvili of course denies all the allegations. However, he admits his responsibility for the current policy environment, as he is the founder of the Georgian Dream party and a leading force of the coalition. He also facilitated appointment of Giorgi Margvelashvili as president. Moreover, many believe that Ivanishvili needs to take responsibility for the serious economic problems Georgia is currently experiencing.
In his interview with Forbes Georgia, Irakli Alasania, Georgia's former defense minister and the leader of Free Democrats party, complained that the country is ruled and navigated not by institutions but by one person only.
Ivanishvili is also criticized by the leader of the Labor Party Shalva Natelashvili.
Georgia's previous leadership run by the United National Movement (UNM) managed to create a very powerful lobbying system for its achievements and this is why the current developments in Georgia are not assessed correctly by the international community. The western community unfortunately does not go deep into Georgian politics, instead praising the UNM and former President Mikheil Saakashvili's promotional politics.
The visible successes of the UNM looks very much like the economic successes of Chile under Pinochet, who built pseudo prosperity in the country under his strict dictatorial rule.
Unfortunately western media has the wrong information, and thus it undermines the current leadership of Georgia.
"Although he has had no official post since stepping down as prime minister a year ago, Mr Ivanishvili remains the most important decision-maker in the country, periodically descending from his hilltop residence overlooking Tbilisi to push his political will," the Economist said in the article Dreams Deferred on December 6.
Even President Margvelashvili has confirmed in his interviews that Ivanishvili has influence in Georgia's politics.
Indeed, the current Georgian leadership has had certain setbacks. Unfortunately not all the ministers selected by Ivanishvili managed to fulfill their duties properly.
Some analysts and journalist in Georgia report that the scheme is being prepared according to which certain people working in the field of economics shall be scarified. Probably Ivanishvili will not want the parliament to be dismissed and snap elections to be arranged. There are many questions which need to be answered and the near future will show how the state develops.