Interior Ministry to intensify efforts to fight domestic violence
By Ana Robakidze
Wednesday, January 14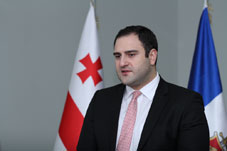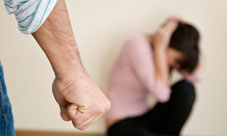 Minister of Interior Affairs, Aleksandre Tchikadize says fighting domestic violence is the number one priority on his ministry's agenda for 2015-2016. In a special statement issued on January 13, Tchikaidze said law offenders will be punished to the fullest extent of the law. The minister thanked law enforcement for their work and encouraged them to put more effort into fighting domestic violence.
The ministry created and uploaded a special map on its official webpage marking all recorded facts of family violence and subsequent reactions from police. The map is being updated on a permanent basis.
Chikaidze said the last two years were quite successful in fighting domestic violence in Georgia. According to him, there were several steps initiated by the ministry including the initiation of a package of legislative changes, which will see offenders strictly punished for breaking the law, the launch of special training for police officers to enable them to better handle domestic violence cases and the opening of a hotline where victims or witnesses can report domestic violence. The ministry also has started work on Georgia's National Strategy against domestic violence and holding informative meeting with the civil sector in order to raise domestic violence awareness.
"Domestic violence is a global problem and a great challenge for modern democratic societies… We will continue our cooperation with the Public Defender and non-governmental organizations… the issue require involvement of all sectors of the society," Chikaidze said in his statement.
Meanwhile, despite all of these,Georgian police recorded hundreds of cases of family violence in 2014. About 25 women were killed in domestic violence-related crimes in 2014. The number of violence cases that did not result in death was much higher.
The Chief Prosecutor's Office of Georgia studied around 3,000 cases of domestic violence for its 2014 report and revealed in most domestic violence cases, offenders were male and mostly unemployed.