Narmania: parking problem has to be addressed urgently
By Ana Robakidze
Thursday, January 15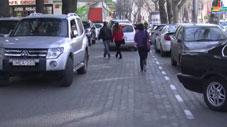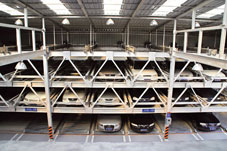 Tbilisi Mayor Davit Narmania ordered his office to deal with the parking problems in the city.
Speaking after the city government meeting on January 14, Narmania said that his office had received numerous complaints from citizens regarding cars parked on sidewalks. According to the Mayor, the previous government authorized around 2,000 parking lots to be marked on sidewalks around the city, which created many problems for pedestrians.
The mayor's office will urgently start gathering information on bus streets in the city, as well as on possible solutions. Also, a special commission is to be set up to find the most appropriate project.
Reportedly a multi-level parking structure will be built to help with the lack of parking space. Narmania said there are a number of companies interested in the construction, as the project can be very profitable for the company involved.
The company which will be granted the right to build the new parking lot, will be a competitor to C.T. Park, which is the only company providing parking permits in Tbilisi.
The contract signed between the company and the previous city municipality had raised many questions and currently it is unclear how long will the company keep the exclusive rights to arrange parking lots and provide related services in the city.