Russia signs border treaty with de-facto South Ossetian government
By Ana Robakidze
Thursday, February 19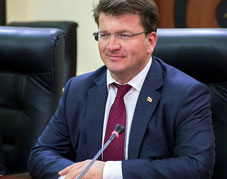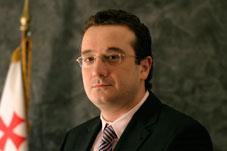 The Russian Federation has started actions to remove its borders with Georgia's breakaway regions of Abkhazia and South Ossetia.
De-facto foreign minister David Sanakoev who is on a three-day visit in Moscow and Russian Foreign Minister Sergei Lavrov signed a border treaty on February 18. The treaty, which will not be recognized internationally, sets the joint border between Russia and South Ossetia.
"During the visit of Sanakoev, a new step is planned in the formation of the legal framework of bilateral relations. An agreement on the State Border will be signed. We hope that this will dispel insinuations disseminated by the Georgian side that an alleged annexation, merger, and accession of South Ossetia (to Russia) is being prepared… Such a document is of great importance in the inter-state relations between the neighboring countries," the Russian Foreign Ministry said in a statement on February 17.
Speaking at the press conference on February 18, Lavrov said Georgia is being dragged into NATO and Russia will take measures to prevent the process.
According to the South Ossetian news agency RES, Foreign Minister Sanakoev is visiting Moscow to discuss details of the bilateral relations with Russia, as well as Georgia-NATO cooperation and the alliance training center which is planned to be opened in Georgia. The parties are in the process of preparing a treaty on Alliance and Strategic Partnership, similar to the one Moscow signed with Abkhazia.
The Georgian government condemned the treaty and said that this is another step Moscow is taking towards the annexation of a neighboring country.
State Minister for European and Euro-Atlantic Integration David Bakradze says that Russia creates problems not only for Georgia, but to the whole region, and the government will do everything to mobilize diplomatic channels.
"This is another attempt of the Russian side to address the border-related issue. We as well as the European Union and the advanced Western countries must be firm and consistent and the result that is to be achieved is that Russia must retreat," Bakradze said.
According to the minister the treaty does not have legal legitimacy and will not be recognized internationally. However, Russia needs to receive a reply to its illegal action and this requires active international efforts.
"Our weapon of choice is to unite the international community," Beruchashvili said.