Russia bans import of cheese from Poland
Tuesday, February 24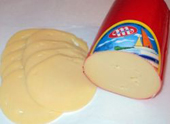 Russia's consumer watchdog, Rospotrebnadzor, has imposed a temporary ban on cheese and similar products imported from Poland, - RIA Novosty informs.
"Violations of regulatory norms were found while evaluating cheese and cheese-type products manufactured in Poland, "says the agency, adding that "in order to protect consumer rights, as of February 20, Rospotrebnadzor has suspended the import of cheese and similar products manufactured in Poland."
Back in October 2014, the Russian agency banned import of Ukrainian cheese due to manufacturing irregularities.
The recent import bans follow Moscow's response to a series of Western sanctions.
(IPN)