Russian opposition leader gunned-down in street
By Ana Robakidze
Monday, March 2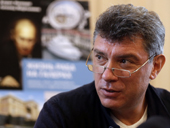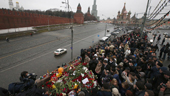 Georgia's President and Prime Minister offer their condolences to the family of Boris Nemtsov, the Russian opposition leader who was murdered in the center of Moscow on February 27.
"I am shocked by the brutal assassination of Boris Nemtsov. He was a politician who tirelessly fought for the ideals of democracy and freedom for last two decades. This murder is an insult to the progress of humanity, and it must be investigated," President Giorgi Margvlashvili said in his statement.
"I am deeply shocked by the terrible tragedy that happened in the center of Moscow – one of the most outstanding Russian politicians has been killed," Garibashvili wrote on his official Facebook page.
The 55 year-old Nemtsov, was found shot at Bolshoy Moskvoretsky Bridge, near the Kremlin. He was a charismatic figure within Russian politics. He rose to prominence under President Boris Yeltsin. Nemtsov was known as a liberal reformer, nuclear scientist, environmentalist and a fierce critic of the Russian leader Vladimir Putin, accusing him in taking part in the Ukraine crisis and worsening the economic situation in the country.
Nemtsov, once a member of Duma, founded a number of opposition movements.
"People are afraid to support our movement. Opposition activists receive threats every day and Boris was no exception. But they won't stop us." Mark Galperin, an opposition activist said, while visiting the crime scene.
His allies have already assessed his death as a political murder, linking it to his opposition to Putin and the Ukraine conflict.
"I have no doubt this was a political killing. The only threat to his life came from his political activity. He had no foes other than political ones," said Ilya Yashin, one of the opposition leaders.
President Putin condemned Nemtsov's murder as vile and cynical and said he will monitor the investigation process to find the killers.
On March 1, a crowd gathered near the Bolshoy Moskvoretsky Bridge to remember Nemtsov. People believe he died for daring to speak out against Putin's increasingly authoritarian rule and the Russia president is the number one suspect in the Nemtsov's murder.
The Messenger staff would like to extend its deepest condolences to Boris Nemtsov's family and friends, and to all of his supporters in Russia who stand behind his beliefs and his vision for a greater Russia.