Georgia's External Merchandise Trade drops 9%
Monday, March 2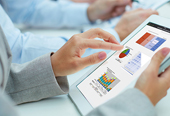 External Merchandise Trade (excluding non-organized trade) of Georgia amounted to $694 million USD in January 2015, according to preliminary data released by Geostat.
This figure was a nine percent decrease when compared to the same month of 2014, stated Geostat, the National Statistics Office of Georgia.
In the first month of 2015 the value of exports decreased by 30 percent, with a total value of $156 million. Using the same comparison, imports decreased by one percent and amounted to $538 million.
The trade deficit equaled $382 million, which made up a 55 percent share of total trade turnover.
The table below shows dynamics of the External Merchandise Trade statistics indicators over five years, from January 2010-2015.
(Agenda.ge)