Georgia surrounded by the Russian military
By Messenger Staff
Monday, March 9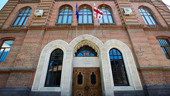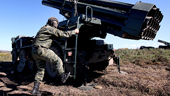 Russia has been holding large-scale military training in the break-away regions of Georgia for several days now, therefore violating the sovereignty of the country and international law. This fact could be a sign that dialogue with Russia will not help to prevent Moscow's aggressive policy.
Around 2,000 military personnel and 500 vehicles were deployed at twelve firing ranges in Russia and in neighboring countries, including Ukraine (Crimea), Armenia and the breakaway regions of Georgia, Abkhazia and South Ossetia. The Russian air force will finish the training on April 10th.
The Georgian Ministry of Foreign Affairs immediately issued a protest note to be forwarded to the Russian side through Swiss Embassy, which has been serving as a mediator between the two countries since the disruption of diplomatic relations in 2008.
"They constitute a gross violation of the Georgian Constitution, of the norms and principles of international law and of Russia's international commitments, including those Russia undertook by the Ceasefire Agreement of 12 August 2008, and pose a threat to peace and stability in the region… The Georgian Foreign Ministry is extremely concerned by this matter, and demands the Russian government comply with the commitments it has undertaken and that it withdraw its armed forces from the territory of Georgia and de-occupy Georgia's regions." The MFA said in the statement
According to Georgian Foreign Minister Tamar Beruchashvili, Georgian representatives abroad, as well as partner states and organizations have been informed about the issues, and the embassies will hold talks in their host countries as instructed by the ministry.
"I call on the international community to appropriately react to Russian's destructive actions," Beruchashvili said.
Paata Zakareishvili, the State Minister for Reconciliation and Civic Equality, says Russia is demonstrating its force and not only for the attention of Georgia.
"It is a demonstration to the world. I believe it is the time for the whole world to carefully follow Russia in its actions." Zakareishvili said.
Head of the Security and Defense Committee of the Georgian Parliament Irakli Sesiashvili believes that Russia could have started exercises as a reply to NATO. The alliance is currently holding military exercises in the Black Sea.