EU reports on Georgia's progress in 2014
By Ana Robakidze
Friday, March 27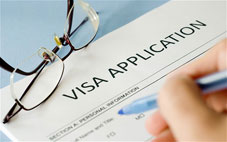 The European Union has not yet decided whether the Eastern Partner (EaP) states will benefit from the upcoming Riga summit or not.
One Polish radio station obtained and released a document, which as the station claims is the draft of the upcoming summit declaration. The document does grant visa-free travel to citizens of Georgia and Ukraine, which is what these two countries will be looking for at the summit.
"I do not know what kind of packages there will be (at the Riga Summit), but there will be packages," EU Ambassador to Georgia Janos Herman said on March 26, while commenting on the EU report on Georgia's progress in 2014. According to the ambassador, the EU is currently working on possible packages to be offered to the EaP states. However, it is not clear whether the states will be offered a joint package or separate packages for each of them.
The EU report on Georgia positively assessed the process of the democratic transition of the country, including state reforms. However, the EU believes that while some progress was made in the fight against corruption, and anti-discrimination legislation was adopted, judicial independence is still fragile.
The EU recommends that Georgia focus its work in the coming year on reforming the justice system to ensure full independence of the judiciary, and to complete the reforms in the Prosecutor's Office to make sure and that the office is independent from political influence and is publicly accountable.
Georgia should ensure that criminal investigations and prosecutions are conducted in a transparent and impartial manner, free of political motivation, and following up on the OSCE/ODIHR recommendations in this regard. The EU also advises Georgia to improve the political climate by avoiding political retribution, confrontation and polarization, and ensuring space for opposition and cross-party dialogue in the interest of consolidating democracy and to continue to advance sectoral reforms, completing the accession to the Energy Community Treaty and ensuring a high standard of approximation to the EU acquis in order to successfully implement the Association Agreement and DCFTA.