No Georgian visas to be issued at border
By Ana Robakidze
Friday, April 3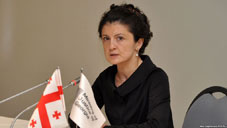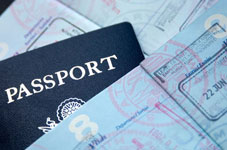 Minister of Justice Thea Tsulukiani says the practice of issuing Georgian visas at the border cannot be restored. Speaking after the cabinet meeting on April 1, Tsulukiani said that Georgia is trying to form itself into a truly European state, and it has to keep its borders fully secured.
"If we want to become part of the visa-free travel area, Georgian visas should not be issued at the border. The current immigration policy was elaborated by the state migration commission and three leading agencies: the Ministry of Internal Affairs, Ministry of Justice and Ministry of Foreign Affairs," Tsulukiani told the media.
She said the EU and a group of European experts who visit Georgia regularly to monitor its immigration policy recommend that Georgian visas be issued by authorized institutions abroad, and not at check points.
"Migration policy was created together with highly qualified European experts. Every visit they pay to Georgia is a test to us. Regrettably, the consultations have to be held behind closed doors. All three ministers who are working on the migration policy are fully responsible to make it compatible with European standards," Tsulukiani stated
The Justice Minister also spoke about reforming the Prosecutor's Office, and said there is no time to be wasted. According to Tsulukiani, reforming the office should be completed in 2015. She said the process is taking a bit longer, as existing political resources are not enough to amend the constitution. Therefore it is necessary to take the reform slowly and fit in the regulations.