Parliament will no longer control state security services
By Ana Robakidze
Wednesday, July 1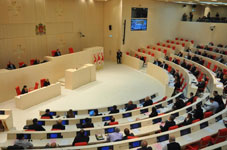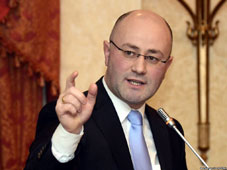 The Georgian parliament is currently working on a new package of legal amendments on State Security Services. The draft enables the Georgian government to claim a right to identify individuals and institutions bearing a high risk to state security and issue subsequent decrees.
Sate Security Services will be responsible to work with and monitor these institutions. The government will provide the security service with a precise list of the of individuals or entities that fall under suspect, and only after having the list can service agents start identifying subsequent security risks and carry out preventive measures.
According to the Deputy Interior Minister, Levan Izoria, Georgia will implement a system common to developed countries .
"The draft offers a novelty. This will be additional regulations for protecting security in various institutions. " Izoria said.
Also, the State Security Services of Georgia will no longer fall under the parliament's discretion.
The current law states that the Parliament is the body controlling security services.
The part of the law which says that "the Parliamentary control over the State Security Service shall be carried out by the Committee on Defence and Security of the Parliament of Georgia" will be removed.
According to Izoria, the Interior Ministry has considered all the remarks it has received regarding separation of police and security functions.
The draft was discussed by the Parliament in its second reading on June 30.