Georgia, Russia to mull cooperation in transport sphere
Tuesday, July 14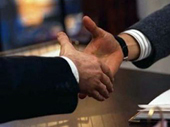 Russian State Secretary, Deputy Foreign Minister Grigory Karasin and Georgian prime minister's special representative for relations with Russia Zurab Abashidze will discuss the issues of cooperation between the two counties in transport sphere, Sputnik reported.
The announcement about the discussions was made by Karasin himself.
The results of normalization of Georgian-Russian relations are obvious for everyone, said the diplomat.
"Bilateral trade between the two countries has increased by 1.5 times over two years and reached $850 million," said Karasin. "Georgia's export to Russia has increased more than fivefold as a result of lifting the restrictions on supply of wine and agricultural products."
Furthermore, he said that the two countries have resumed cooperation in the international road transport sphere.
"Regular air services have been restored firstly between Moscow and Tbilisi and then on other routes, including St. Petersburg, Samara, Yekaterinburg and from Russia to Batumi and Kutaisi," said Karasin.
"We will continue to discuss all the mentioned issues in Prague July 15," he said. "The participation of experts in the sphere of transport will be the new element which will allow to more deeply discuss the prospects for cooperation in this sphere."
Currently, the dialogue between Russia and Georgia is held within the Geneva talks and regular meetings between Abashidze and Karasin in Prague.
The current format of the meetings does not include the discussion of political issues. These meetings are focused on the issues of resuming the trade, transport, cultural and humanitarian cooperation.
(Trend.az)