Georgia will host inaugural Global Conference on Wine Tourism
Monday, November 16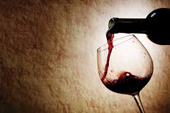 The United Nation's World Tourism Organisation (UNWTO) has decided to host the first Global Conference on Wine Tourism in Georgia to demonstrate the country's tourism potential and promote Georgia as a "wine homeland for the world".
The Conference will take place in Georgia's wine-making Kakheti region on September 7-9, 2016.
The decision to hold the inaugural UNWTO Global Conference on Wine Tourism in Georgia was officially voiced this week by the UN agency and the Georgia National Tourism Administration at the World Travel Market in London.
Wine tourism represents a growing segment with immense opportunities to diversify demand. In the case of Georgia, this potential is well known as we are very pleased to be holding the first UNWTO Global Conference on Wine Tourism in the country," said UNWTO Secretary-General Taleb Rifai.
Georgia's Economy Minister Dimitri Kumsishvili believed Georgia was the best host for the wine conference.
Georgia's unique wine-making traditions date back 8,000 years and are part of UNESCO's intangible heritage, creating the ideal base to host the Wine Tourism Conference. Together with this, the country's recent success in attracting a growing number of tourists, its development in terms of tourism products, branding and marketing present an excellent platform to share best practices, experience and knowledge," said Kumsishvili.
(Agenda.ge)