Ombudsman says more than 2,500 domestic violence cases were recorded last year
By Messenger Staff
Monday, May 16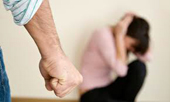 Georgia's Public Defender Ucha Nanuashvili believes protecting women's rights and gender equality still remains a challenge for Georgia.
In his 2015 Report for the Parliament of Georgia, the Ombudsman covered all directions related to human rights. Here he widely spoke about the problems of violence against women, early marriages and gender equality complications.
Nanuashvili provided official data from relevant state structures and said 2,726 cases of domestic violence were recorded in 2015. He stressed that the cases involved 5,106 individuals in total.
The relevant bodies also revealed 28 cases of murder (or attempted murder) of women, 16 of which were committed by men against their own family members, while the other 12 cases were a result of other motives.
Nanuashvili then claimed that 611 minors had registered as being married.
However, the Ombudsman said most early marriages were not officially registered, as 1,449 minors gave birth or became fathers last year.
Nanuashvili also stated that 408 pupils had suspended studying at schools in 2015 due to becoming married, their ages ranging between 13-17.
The Public Defender said more women than men were employed at state institutions, but in most cases they did not hold leading posts.
The Ombudsman said he supported establishing quotas for women in the legislative body in order to encourage the growth of women's role in politics and state leadership.
Nanuashvili urged for more state support for single parents and stressed the government must define the status of a large family.
The Ombudsman also spoke about the problems of drug-addicted women, who, in many cases, have no access to treatment or other programs and relevant shelters in cases of domestic violence.
Nanuashvili said the category of women should have adequate support from the state and special services should be elaborated for them.
The Ombudsman positively assessed the situation in shelters for trafficking victims but said the institutions performed without clear standards.
Solving all the issues, requires systemic changes, starting from improving economic problems in Georgia to large-scaled information campaigns regarding the negative aspects of early marriages and a comprehensive approach to domestic violence issues.
It also requires time, as such problems cannot be solved swiftly.
Georgia has made various positive steps against domestic violence or early marriages. However, the problems are still on the agenda and even more efforts are needed for the issues to be settled.