Georgia to Have Commercial Attaches Abroad
By Tea Mariamidze
Wednesday, March 7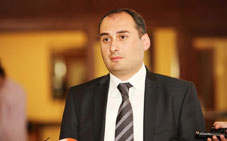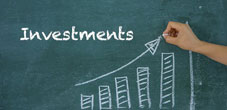 Georgia's First Vice-Premier and Minister of Economy and Sustainable Development, Dimitry Kumsishvili stated that the government has launched a competition to choose commercial attaches to be appointed abroad.
The minister explained that this is a pilot project and aims at promoting export products as well as attracting more investments. Therefore, the role of the commercial attaches will be to widely promote Georgia's economic interests in foreign countries and inform Georgia's partners about the country's goals and potential.
"Establishment of the Commercial Attache Institute is very important for our country and its economic development," Kumsishvili stated, adding the selected people will be employed at Georgian embassies abroad.
He said at present only six pilot countries have been selected for the appointment of commercial attaches: The United States, Germany, Turkey, Great Britain, United Arab Emirates and China.
"We have a great potential with all these countries and we need commercial attaches for realization of this potential," the minister added.
Kumsishvili said the competition is underway and will be over in two weeks.
"We are looking for the professionals with at least 5 years of experience in the private sector, in international trade or investments or in the financial sector. Also, at least 3 years of experience is needed for the position of head of the office. I would like to call on all interested people to enter website hr.gov.ge and take part in the competition," he said.
Prime Minister Giorgi Kvirikashvili also commented on the initiative. He said appointing commercial attaches to foreign countries is part of the government's plan to develop international trade.
"In my opinion, it will be a very important stimulus to encourage exports from Georgia and to attract investments in the country," said the Prime Minister.