EBRD Director Says Georgia has Interesting Investment Environment
By Gvantsa Gabekhadze
Wednesday, March 14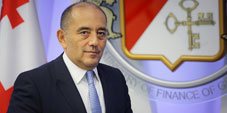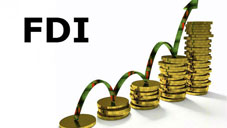 Investors are really interested in Georgia, - Bruno Balvanera, EBRD Director for the Caucasus, Moldova and Belarus has stated.
As for the increase in the volume of direct foreign investments and how quickly it will be reflected on the population's welfare, Bruno Balvanera said that "of course, this is not so fast."
"The amount of investments is really increased and the investors are really interested, but the point is that these are major investment projects, such as gas pipelines, railways, hydro power plants, and therefore it is a long-term benefit that will be tangible in the long run, but we really want to say that there is a real interest in Georgia," Balvanera said.
According to National Statistics Office of Georgia (GEOSTAT), the total amount of foreign direct investments in 2017 in Georgia amounted to $1861.9 million USD.
This number has increased by 16.2% compared with the previous year. The amount of FDI was 1861.9 million USD in 2017.
FDI in Georgia by components in 2017 was the following:
Equity – $1.18 billion
Reinvestment of earnings - $712.1 million
Debt instruments - $31.1 million
The share of reinvestments in total FDI during 2017 was 38.2 percent, said Geostat.
The top three countries that invested the most in Georgia in 2017 were:
Azerbaijan: $482.1 million
Turkey: $279 million
United Kingdom: $250.4 million