Foreigners Owning Georgian Lands May Be Obliged to Use Them
By Tea Mariamidze
Tuesday, April 24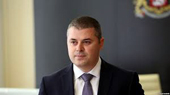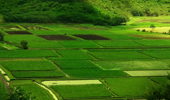 Foreign citizens might be deprived of Georgian lands if they don't use them.
According to the new draft, all foreigners, who own Georgian agricultural lands, will be obliged to cultivate these lands for agricultural purposes and use these lands.
The information was released by the Chair of the Agrarian Issues Committee, Otar Danelia, who held a meeting with the Business Ombudsman, Association of Banks, Business Association and Financial institutions to discuss the draft organic law on Agricultural Lands on April 23.
According to Danelia, the draft law is at its final stage.
"Around 45-50 thousand hectares of agricultural land is owned by citizens of foreign countries and we will oblige them to use these lands for agricultural purposes, otherwise they might be deprived of these lands," he said.
The draft also envisages prohibition of privatization of agricultural lands to the foreign citizens, though no restriction is being set for Georgian citizens.
"We shall also discuss the future retroactive obligations to be imposed to the foreign citizens possessing the lands and we will consider respective sanctions as well," he noted.
On June 16, 2017, the Parliament of Georgia adopted a legislative amendment that places a moratorium on the sale of agricultural land to foreign citizens and stateless persons with the third and final hearing. The amendments to the Law on Agricultural Land Ownership were jointly initiated by a number of MPs.
According to the proposed initiative, the following entities will no longer be able to purchase agricultural lands in Georgia:
? Foreigners
? Legal entities registered abroad
? Legal entities registered by foreigners in Georgia in accordance with Georgian legislation
In September, 2017, Georgia's Prime Minister Giorgi Kvirikashvili confirmed that the moratorium is in force and that foreigners are not allowed to buy agricultural lands.
He stated that agricultural land was recognized as a strategic resource by the initiative of the Government and restrictions were imposed on its selling to foreigners.
However, he added that the change applies only for a certain period of time.