More than 3,500 Cases of Violence Only Last Year
Wednesday, May 23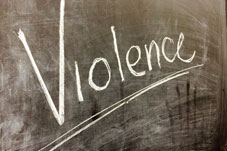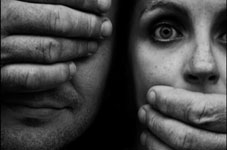 The Institution for Development of Freedom of Information (IDFI) has released the statistics of domestic violence, covering the period between 2013 and 2018.
The data released on May 21 reads that 3,599 women and 497 men became victims of domestic violence only in 2017, which was the highest figure compared to all the previous years reported in the data.
The IDFI statistics read that 253 women and 32 men became the victims of domestic violence in 2011; 308 women and 27 men – in 2012; 220 women and 20 men- in 2013; 742 women and 87 men- in 2014.
The number of female victims amounted to 2,301, male victims – to 337 in 2015; 2,585 women and 381 men became the victims of domestic violence in 2016; 3,599 women and 497men in 2017.
IDFI claims that 240 men and 21 women committed violence in 2011; 291 men and 22 women - in 2012; 207 men and 18 women - in 2013; 690 men and 60 women - in 2014; 2,283 men and 186 women - in 2015; 2,544 men and 222 women – in 2016; 3,492 men and 393 women - in 2017.
In total 6,464 cases of violence were reported between 2013 and 2018, 172 cases of damage to health on the grounds of violence and 89 violence-based murder cases.
Tbilisi, Imereti and Racha Lechkhumi and Kakheti regions were at the top of the list with violent crimes, while the Guria region took the bottom line.
"Beginning with 2015, the number of domestic violence cases have been increased by 50 percent, which indicates a sharp increase in the number of willing complains," the IDFI reads.
The president of Georgia announced about a month ago that he temporarily suspended the pardon of the convicts accused of violent crimes.
The suspension will continue until the president ends consultations with all involved institutions about the pardon of such convicts.