Metropolitan Employees Strike and Decisions of Tbilisi City Court
By Levan Khutsishvili
Wednesday, May 23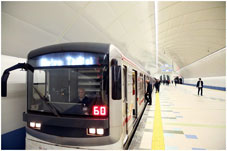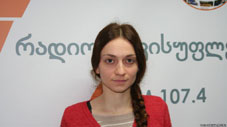 2018 Tbilisi City Court, based on the application of Tbilisi Transport Company Ltd, decided to grant Tbilisi metro employees the right to go on strike but only in non-working hours on May 21.
The decision is equal to the restriction of the right to strike, because the strike itself is a refusal to work organized by a body of employees as a form of protest, typically in an attempt to gain a concession or concessions from their employer.
The main demand of the Metropolitan employees is the raise of the salary, and they claim it from 2016. But it is a third time Tbilisi City Court is restricting the right of metro employees to strike.
In 2016 Tbilisi City Court postponed strike for a month, in May 2018 Independent Trade Union of Machine-operators – "Unity 2013" announced about the upcoming strike on May 3, but court postponed it for a month once more.
According to the latest decision of the court, metro employees are allowed to strike but in non-working hours that actually means that constitutional right of employees to strike was violated.
"The Court decision says that they do not prohibit the strike but restrict in working hours. It is not the right of gathering and manifestation but the right to strike. The strike means refusing the work process and expressing the protest, so I think that court decision is a very dangerous precedent that may in future adversely affect other strikes," said NGO EMC lawyer, Lina Gvinianidze, who is protecting the rights of the workers.
The decision to postpone the strike was only based on the unilateral position of the employer without the possibility of involvement of employees.
Even, on April 30, Tbilisi City Mayor, Kakha Kaladze said that he is sure that metropolitan will continue working, even though several month negotiations between transport company and metro employees failed and workers had strongly decided to strike, right after Kaladze's statement court postponed the announced strike.
As it was noted by the Tbilisi Transport Companies application, strike will cause serious financial problems for company, as well as it will paralyze the transportation infrastructure of Tbilisi and it will threaten the lives and health of citizen. The population will likely use individual vehicles, which will cause traffic jams.
The Court agreed with the employer's arguments, without even listening to the second party, accordingly it creates the reasonable doubt that Tbilisi City Courts decisions in these cases are not objective and City Hall has influenced them.
Despite the decision of the City Court, Metropolitan employees claim that they will strike on June 3.
"The right to strike is our Constitutional right and we do not agree with the decision of the Court and therefore, as we have declared, we will use this right on 3 June and will go on strike," said Archil Labadze, representative of labor union "Unity 2013".