NGO Claims Big Portion of Emergency Funds are Misspent
By Gvantsa Gabekhadze
Thursday, June 7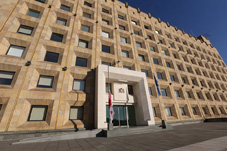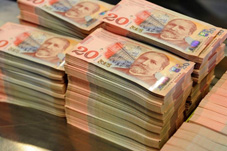 The Institute of Development of the Freedom of Information (IDFI) says that the big portion of the contingency funds are misspent.
In the report released on Wednesday, the Non-Governmental Organization stated that in 2013-2017, a significant part of the money, which should have been used in emergency situations, was allocated to holding various events.
"Funds from the contingency fund are often allocated to foster unhindered functioning of budgetary institutions or to cover a variety of ongoing expenses without giving any reasons, which raises doubts about the necessity of these expenses covered from the contingency fund," IDFI reported.
The NGO says that from 2013 to 2017, a total of more than 595 million GEL was spent from the contingency fund of the Government of Georgia.
Most of the funds were spent in 2016 – more than 172 million GEL.
"At the same time, the size of the contingency fund increased by a minimum of 80% on an annual basis compared to the planned budget," IDFI reported.
The NGO stated that the contingency fund was filled in several ways, including:
Reduction of the allocations provided for the repayment of state foreign debt;
Economy generated through public tenders;
Reduction of allocations provided for obligations to cooperate with international financial institutions and the reduction of allocations of a variety of categories in the budget.
The analysis of the data reveals that over the years, a substantial portion of the contingency fund was spent on organizing events of general state significance rather than on emergency or unforeseen situations, as well as the unimpeded functioning of budgetary institutions or on covering separate instances of ongoing expenses," the report reads.
Majority of the funds were allocated to covering unforeseen expenses – more than 155 million GEL (26,17% of the allocated funds). However, this category is closely followed by funds spent on various events and activities – more than 150 million GEL (25,2% of the allocated funds), IDFI says.