7 Detained over Mine Accidents in Georgia's Tkibuli
By Tea Mariamidze
Wednesday, August 8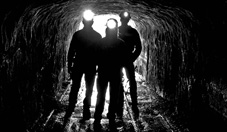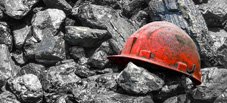 Seven individuals have been arrested by Georgia's Ministry of Internal Affairs (MIA) with the charges of breach of safety and labor rules at two mines in Georgia's Tkibuli municipality.
Out of the detained, six have been arrested regarding the death of miners in Mindeli mine on April 5, and one more person in connection to the death of two miners at a private coal mine on June 2, 2018.
"As a result of operative-investigative activities carried out by the employees of Imereti, Racha-Lechkhumi and Kvemo Svaneti Police Department, based on a judge's ruling, Mindeli mine Director, Chief engineer, mine manager, coal district head, his deputy and one assistant have been detained," the ministry informs.
MIA says the detainees were well aware of the breach of safety rules at the site but still let the miners continue works there; thus they have violated the requirements of "technical regulations on the safety of coal mines" which prohibits carrying out works at the places where the safety rules are violated.
"The mine ceiling was not fortified and was damaged, but in February 2018, mining works still were launched there," the statement reads.
On April 5, at about 3:30 pm, there was an explosion in Mindeli mine, resulting in the ceiling collapse which killed six employees and severely injured two.
Besides, one person was also detained by the police in connection to the death of two miners in his coal mine on June 2.
"The detainee is accused of violating safety rules of mining, construction or other works in his coal mine, causing the death of people," MIA stated.
Moreover, the ministry says that a different investigation is underway in connection with the July 16, 2018 explosion at Mindeli mine which killed four workers and injured six. The investigation is ongoing according to the second part of Article 240 of the Criminal Code of Georgia, which implies a violation of safety rules in mining, construction or other works.