Ruling Team Says They "Have Plans" How to Stop Lari Devaluation
By Gvantsa Gabekhadze
Tuesday, August 14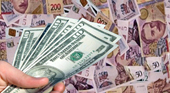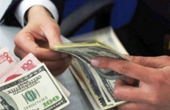 Georgian Parliament Speaker Irakli Kobakhidze claims that the Georgian Dream ruling team has "plans" how to help the Lari devaluation against the US dollar, with 1 USD equals 2.64 GEL.
"We have permanent consultations with the government, the executive authorities regarding Lari's current rate. They have an appropriate plan to ensure stability, and I am sure this goal will be achieved.
"There are many factors on the international level that create some negative trends, but we are sure that our right policy will ensure stability. We hope that international trends will also be desirable for us, "Kobakhidze said.
Others who belong to the ruling team also say that the fluctuation of the national currency is only because of the "foreign factors" and mention the sharp devaluation of the Turkish Lira against the dollar.
The opposition does not share the view and say that the Georgian government fails to carry out the right economic steps which would make the national currency more stable.
"The government has no appropriate economic policy. It never reduces taxes and fails to create jobs. The fact that Lari devalues at the peak of the tourist season is a very negative tendency for other months," Zurab Tchiaberashvili, from the European Georgia opposition says.
The Georgian national currency had started devaluation since 2014, under the Georgian Dream leadership and has not yet returned to its previous level as it was before 2014 when 1 USD equaled about 1.75-1.78 GEL.