KazTransGas to Increase Gas Tariff in Tbilisi for Commercial Customers
By Tea Mariamidze
Monday, August 20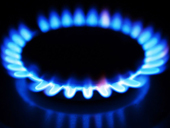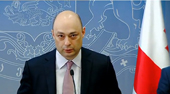 Kazakh Company KazTransGas, which provides Georgia's capital Tbilisi with the natural gas, has decided to raise tariffs for the commercial customers from September.
From September 16, 2018, one cubic meter natural gas price will be GEL 0.80 instead of previous 0.75 GEL.
KazTransGas – Tbilisi explains that their tariffs are lower compared to the other gas provider companies, adding the price increase was necessary to complete all the ongoing works on gas supply networks.
"For commercial customers, the gas price in the regions is 0.86 GEL (including VAT). Considering the current price ,0.75 GEL, our company loses approximately $10-15 per 1,000 cubic meters," the statement of KazTransGas – Tbilisi reads.
The company added the change in tariff will only apply to companies and the gas tax will not increase for the population.
"The tariff will increase for 15 thousand commercial customers out of all 500 thousand subscribers in the capital," the statement reads.
Giorgi Kobulia, the Minister of Economy and Sustainable Development, does not see any problem in gas tariff change. According to the minister, the increase will not affect the population.
"Gas tariffs in the regions are higher than in the capital. I would not see any problem if the provider decided to increase the tariff in Tbilisi slightly. Generally, we do not dictate to the commercial sector what price should be imposed. This is not our prerogative, "says the minister.
Owners of the commercial enterprises believe the increased gas price might result in increased prices of their production. Bakeries and confectionery companies say after the GEL devaluation against the US dollar, their profit has decreased, adding the changes in the gas price will likely increase the prices on bread and other products.
Expert Gia Jandieri says small enterprises will be the most affected due to the increase in gas tariffs.
"In general, the enterprises who consume should pay lower tariffs. The decision to increase gas price will lead us to the deadlock," he added.