510 Facilities Fined in 2018 for Breach of Fire Safety Regulations
By Tea Mariamidze
Thursday, August 23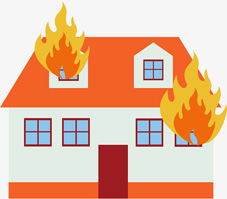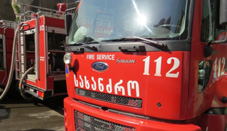 Emergency Situations Management Service of Georgia inspected 248 objects in the period from 1 January to 1 July to ensure fire safety rules and fined a total of 510 facilities in the whole country.
Out of the checked 248 facilities, 66 are club and entertainment centers, and 182 are shopping centers and complexes.
The Emergency Management Service explains that the fines during the inspection period were from 50 to 200 GEL, but were increased from 1 August 2018 to GEL 2000 and GEL 5000 respectively.
From the first of August, under the Civil Security Law, the country has moved to a new model of emergency management. The sanctions in the law are hierarchical: warning, fining and suspension of activity.
After the activation of a new system, the five-level management system was replaced by the two-level one which means that the Emergency Management Service is responsible for responding and coordinating at both levels.
Objects previously not regulated by the state have been subjected to control, namely hotels where there are less than 100 beds and shopping and entertainment centers with the area of less than 300 square meters.
From October 1, the platform volunteer.ge will be launched, where any citizen of Georgia will be able to register.
According to the law, the Emergency Management Service will begin training of volunteers, who will enjoy social guarantees.
From January 1 of the next year, the Emergency Management Service will offer non-military alternative services to the conscripts.