Gov't to Provide Highland Villages with Internet and Electricity
By Tea Mariamidze
Friday, August 24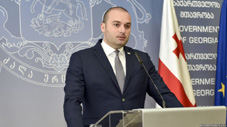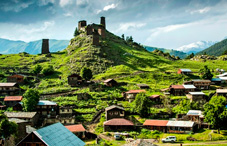 National Council for Development of Highlands of Georgia decided to provide over 100 highland villages in Georgia's Pshav-Khevsureti and Gudamakari with the electricity and internet.
The costs of internet works will be fully covered by the Fund for Development of Highlands of Georgia.
As for the electricity, solar panels and power supply to over 100 villages are considered by the Government of Georgia for joint funding with the United States Agency of International Development (USAID).
As the meeting participants stated, around 400 households in Pshav-Khevsureti and Gudamakari villages will get a power supply, which currently has neither electricity nor internet.
Moreover, it was stated that the medical training of locals of highlands is necessary so that they could provide the first aid assistance before the ambulance reaches the destinations.
National Council for Development of Highlands of Georgia was chaired by the Prime Minister Mamuka Bakhtadze. According to him, the ruling political party Georgian Dream (GD) team is focused on the development of mountainous regions.
"We should have a perception and expectation that yield needs to be increased. Effectiveness and efficiency should undoubtedly be boosted," he said.
The second meeting of the National Council for Development of Highlands of Georgia discussed key components of the Strategy for Development of Highlands of Georgia for 2019-2023.
As reported, the Strategy and Action Plan will be developed by the Ministry of Regional Development and Infrastructure of Georgia. Programs to be implemented in mountains of the country in 2018-2019 were also discussed, including the development of forests and tourism in the woods as a niche segment.
The government endorsed law of Georgia on Development of High Mountainous Regions in 2015.
Currently, 1730 settlements are granted with the status of High Terrain Communities, and 330,000 people benefit from the financial incentives under the law.