3 Iranians Detained for Sale of Drugs during Anaklia Festival
By Tea Mariamidze
Tuesday, August 28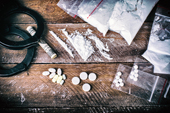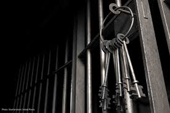 The Ministry of Internal Affairs of Georgia has detained three Iranian citizens for the sale of drugs during the Anaklia ECHOWAVES music festival in western Georgia after one died and several were hospitalized because of drugs.
The ministry did not identify the individuals, only stated that they face 6-11 years in prison.
In total 16 people were hospitalized during the festival for alcohol, food and drug intoxication.
Doctors could not say the name of the drug causing the death of one youngster and intoxication of several others, only stating that it was an "unidentified substance."
The festival in the coastal town of Anaklia started on August 23 and ended on the next day.
The festival organizers have called on attendees to take care of their health, as well as of their friends' and to timely appeal to medical aid groups in case of illness.
The month-lasting GEM Fest also faced problems because of drugs last year.
It was held from July 14 to August 14 at the Black Sea town of Anaklia last year.
However, that year the festival had many problems, as more than 20 people were taken ill from drug use and one died allegedly from a psychoactive drug known as "Bio," also known as Gamma-Hydroxybutyrate (GHB), which has been seen increasingly throughout Georgia lately.
ECHOWAVES is the new music festival, powered by Exit Festival, owner of the title of the best festival in 2014. More than 150 international and local artists performed on five different stages at Anaklia beach (Main Stage, KHIDI Stage, EYE Stage, TAIYO Stage, Aqua Stage).