Georgian Policeman Detained for Cultivation and Storage of Cannabis
By Tea Mariamidze
Monday, September 10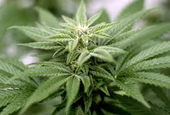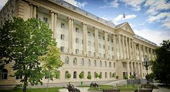 Prosecutor's Office of Georgia (POG) reports that a patrol-inspector working in Georgia's Western region of Guria has been detained for cultivation and possession of a large amount of cannabis.
The person was arrested on September 6, and the police found fourteen plants of cannabis - 3197.95 grams and a large amount - 574.19 grams of dried marijuana.
Tbilisi City Court ordered his pre-trial detention on September 8. An investigation is underway under the articles 256 and 2731 of the Criminal Code of Georgia which pertain to illegal possession and storage of a large amount of drugs.
"The General Inspection of the Ministry of Internal Affairs is investigating the criminal case. The charges filed against the former policeman envisage from 6 to 12 years of imprisonment," the statement of the POG reads.
On July 30, 2018, the Constitutional Court of Georgia abolished administrative responsibility for marijuana use when consumption does not create any threat to third parties. The decision does not legalize marijuana but only abolished the administrative punishment for its consumption.
The court's decision triggered various positions in the society, part of which, protests the decision and some representatives of the Georgian Patriarchate even demanded the abolition of the Constitutional Court.
Under the court decision, possession of dried marijuana up to 70 grams for personal use is not punishable by prison. Also, purchase and storage of raw marijuana up to 100 grams is not punishable by imprisonment either. Cultivation of cannabis up to 151 grams will not be punished with jail, the court will recognize one guilty but without any penalty. However, cultivation, purchase, and storage of marijuana above 151 grams are still punishable by imprisonment.
The Ministry of Internal Affairs (MIA) released a statement last week outlining amendments on the use of marijuana to be introduced to Parliament at the next session.
The MIA explains that the Court determined on July 30 that marijuana use may be prohibited in certain contexts.
"The absence of the relevant legislative framework hinders the effective struggle against illegal circulation of drugs and promotes its use," the ministry stated, adding the amendments in this field are necessary.
The draft law, elaborated by the MIA, prohibits the use of marijuana in any place of public gathering, on all public transport, in the presence of a minor, in or around educational institutions, their buildings and other facilities for people under the age of 18, at or near public meetings intended for minors, and for people performing official duties (for example, teachers, doctors, civil servants, etc). Driving a car under the influence of marijuana also remains prohibited.
"Popularization or advertising of any drugs is an administrative offense and will lead to the appropriate response" reminds the MIA statement, adding their main aim is to "protect juveniles from the harmful effects of marijuana" and uphold public safety.
The amendments need to be approved by the lawmakers to enter into force.