PM Bakhtadze: "We share President Trump's view that dialogue with foes is far preferable to conflict"
By Levan Khutsishvili
Tuesday, September 18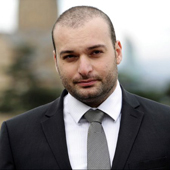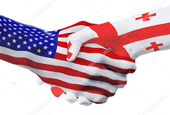 On September 16, The Hill published the letter of Prime Minister of Georgia – Mamuka Bakhtadze, where he speaks about the achievements and difficulties that Georgian Government faces. Prime Minister also underlines the importance of US-Georgian cooperation and stresses the idea that US-Georgian relations have never been so important than it is now, and especially for a peaceful solution of the Georgian-Russian conflict.
"The Georgia-U.S. partnership is as solid today as it has ever been, and it continues to strengthen under the Trump administration. I believe that America has a direct interest in a peaceful, just resolution of the Georgian-Russian conflict…", - is said in the article.
As Prime Minister declares, Georgia is trying to deal with occupation case with peaceful actions and as he believes, the solution is in diplomacy and economic development of the country, but as Mamuka Bakhtadze says, so far, Georgian side has not received any relevant response from the Russian side.
"We share President Trump's view that dialogue with foes is far preferable to conflict. Georgia stands ready to help America find solutions to the region's seemingly intractable problems…
In the face of ongoing occupation, we seek neither conflict nor confrontation. We continue to work towards a peaceful and practical solution to Russia's ongoing occupation of our lands. We are trying our best to de-escalate tensions, but, to date, the Russian government has not responded to our appeals to find a satisfactory solution…
We believe a strong and prosperous Georgia is in Russia's national interest and should not be viewed as a threat. Moreover, Moscow should not view Georgia in the context of confrontation with the West…," – said Mamuka Bakhtadze.
To analyze the pathos of Bakhtadze's letter, it can be said that the Georgian government is actively trying to create the ground for strengthening the relations with Russia, but at the same time not losing the support from US and western world. That's why, probably, Bakhatdze is not very harsh in assessments while speaking about Georgian-Russian war, mostly blaming former President Mikheil Saakashvili and his government for the war. Most of the politicians from the ruling party share the approach. Salome Zurabishvili, president candidate supported by "Georgian Dream", made statements that blame Georgia for starting the war. Prime Minister of Georgia believes that without the involvement of the US, Georgian-Russian conflict cannot be solved, and he also believes that finding a peaceful solution should be in the interests of both countries – Russia and USA.
"Successful U.S. engagement in resolving this conflict would stand as a model for the rest of the world and demonstrate the power of diplomacy.
Today, Georgia is poised to reach greater economic heights as a key hub for global trade and foothold for U.S. businesses in Eurasia. Georgia facilitates the stability of its region through good governance, economic development, and cooperation with neighbors.
I am confident that a free and unified Georgia will serve as a linchpin for advancing our two nations' shared interests of peace and prosperity in a challenging neighborhood and around the world." – said Mamuka Bakhtadze.