Parking Fees to Raise in Tbilisi
By Tea Mariamidze
Wednesday, September 19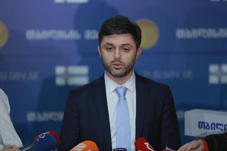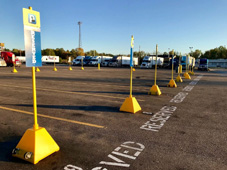 Tbilisi City Hall might increase parking fees in the capital after introducing an hourly payment system. According to Vice-Mayor Irakli Khmaladze, the aim of the initiative is to promote public transport popularization.
New zonal-hourly parking system envisages that parking will have different cost in different parts of the city. However, it is not known yet how much exactly it will cost in different parts of the capital.
According to Khmaladze, new parking fee will not exceed prices in commercial parking lots, but they will be higher than they were before.
He explained that if the system is established in the city, the City Hall does not consider preferential tariffs or any benefits.
"This initiative should serve as a stimulus to reduce the number of cars in the city," the Vice-Mayor said.
According to him, the public transport of the city will be financed from the parking income. However, Khmaladze explained that the details of the new system are not known yet.
"Today we need fewer cars in the capital in order to reduce air pollution. Our policy is to encourage public transport," Vice-Mayor stated.
Last week Mayor Kakha Kaladze stated that the new parking system will be launched from 2019.
According to him, a new model of parking was developed within the new transport policy.
"The new model envisages a zonal parking, which we have already drafted and will send it to the Parliament. I think that implementation of this reform is very important and this is the part of the transport policy we have presented some time ago," Kaladze said.
The Mayor stated on September 18 that fines for parking violations will also be significantly increased. Kaladze explained that some people use public parking places for commercial activities and prevent the society from using them.
"Despite our work in this direction, the violations could not be eliminated as the fines are very low…No one has right to restrict access to public parking," he said, adding the fines will be increased to eliminate such problems.