International Standards Company to Carry out Vehicle Inspection in Georgia
By Tea Mariamidze
Thursday, September 20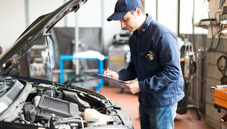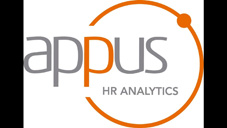 International standards company Greenway Georgia will carry out mandatory vehicle inspection in Georgia, which took effect on January 1, 2018.
The partner of Greenway Georgia, which won the state announced tender, is Applus+, a worldwide leader in the testing, inspection and certification sector.
Before 2018, there were 35 lines of technical inspection. Company Greenway Georgia, taking into consideration the announced tender terms, has taken the obligation to provide 51 new lines across Georgia, which is about 30 percent of the market. Almost half of these 51 lines will be opened in the regions.
Greenway Georgia has developed a consistent plan to fulfill its obligations. At the first stage, the company had trained its technical team in the Applus + central office in Spain.
"Professional development of the staff is an important part of the company's strategy and it will have a systematic character," the company stated.
Greenway Georgia has also established a partnership with the leading manufacturer of vehicle equipment manufacturer - Actia, which gives Greenway Georgia opportunity to carry out technical inspection in line with all modern international standards.
The company has already completed the selection process for service centers. At the end of the year, 26 stations will be fully prepared in different regions of Georgia in terms of the tender.
Obligatory technical inspection of cars took effect on January 1, 2018. The first stage required trucks of over 3.5 tons and passenger cars with more than 8 seats to undergo safety checks.
The second stage launched from July 1, 2018, requires all vehicles registered to state entities to undergo a mandatory check, which will be followed by inspections of all automobiles with 3.0 engines and above from October 1, 2018.
From January 1, 2019, the government expects to launch the final phase of the campaign and require all other vehicles to undergo mandatory testing.
Vehicles which are four years old or less will not have to undergo an inspection. Cars that are four-six years old will undergo testing once every two years and cars older than six years will have to be tested every year.
Furthermore, driving an uninspected car will result in a 50 GEL fine. Moreover, transfer or disposal of the vehicle which has not gone through a periodic technical inspection will be subject to a fine to the amount of 50 GEL and legal entities or individual entrepreneurs will be fined 200 GEL.
Consequently, the amendments will increase the amount of the fee; in particular, a 10 GEL fine became 50 GEL and fines for legal entity and/or individual entrepreneur are 200 GEL instead of 100 GEL.