Paper Bags Replacing Plastic Ones will Cost More
By Tea Mariamidze
Wednesday, September 26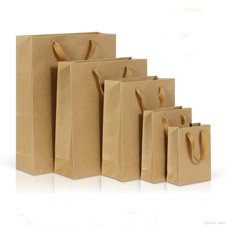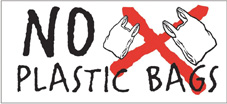 Beginning October 1st, 2018, Georgia will start the gradual ban of single-use plastic bags. However, the bio or paper bags, which will replace plastic ones, will be more expensive.
The Information was released by Alverd Chankseliani, a representative of the Ministry of Environment Protection and Rural Development of Georgia on September 25.
He underlined that plastic bags are dangerous and pose threat to the health of humans and as well as to the environment.
"Plastic bags are a global issue. Plastic waste creates a serious threat to the ecosystem, ecology and human health. In fact, it affects all living organisms. Consequently, appropriate measures are being implemented in various countries, including Georgia," he added.
As the Prime Minister of Georgia Mamuka Bakhtadze stated earlier this month, the new law is in line with the Georgian government's implementation of regulations as a part of its green economy and environmental policies.
According to Bakhtadze, in recent years, the world has become cognizant of plastics' devastating consequences on the environment. The plastic of single-use plastic bags, in particular, are among the worst of pollutants and causes the most harm to the environment, this is why starting October 1, Georgia will help in beginning to put an end to the production of this harmful bags.
The new law envisages that beginning October 1st, production of plastic bags with the thickness less than 15 micrometers, as well as their import and the sale will be prohibited.
In addition to this, from April 1, 2019, production of any type of plastic bags will be prohibited.