National Bank of Georgia Introduces Additional Regulations on Loans
By Tea Mariamidze
Friday, September 28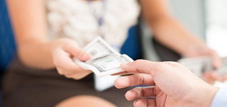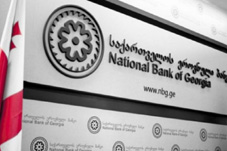 National Bank of Georgia (NBG) has introduced additional regulations on issuing loans, which will take effect From November 1, 2018.
The decree was issued by the Head of the NBG, Koba Gvenetadze and the project reads that the maximum amount of loan coefficient will be determined by the monthly income of the borrower.
If a person has GEL 1000 salary, he/she should not spend 20% of the salary to be able to pay back the loan. It means that the loan amount coefficient should not exceed 200 GEL.
The same rules apply to the customers whose income is from 1000 to 3000 GEL or GEL 3000-5000.
However, if the borrower's income is between 5,000 - 7,000 GEL, the maximum amount of lending must not exceed 25% of the monthly income. According to the draft project, in case of income from 7,000 to 10 000 GEL, the loan amount shall not exceed 30% of the income.
In case the borrower's income exceeds GEL 10,000 a month, then it is up to the financial organization to decide what amount of loan to allocate.
According to the provisions of the regulations, rules for the lending by guaranteeing real estate will also be tightened. In particular, such a loan is issued if the borrower owns more than one residential property and, at the same time, these properties are not on the lease.
Last week Gvenetadze stated the NBG is tightening rules on issuing loans, which means that the banks are allowed to give their clients loans only after studying their solvency.
The changes became necessary after it was revealed that debts of individual households have been growing at a high rate and additionally, the practice of crediting physical bodies with higher loan liabilities has also been growing.
Regulations apply to all entrepreneurial entities where more than 20 individuals have a loan or credit obligations.
From November 1, financial institutions cannot issue loans without a detailed analysis of the revenue, expenses and liabilities of the borrowers.